Jose Barcenas is a highly experienced and credentialed trainer with hundreds of group training, in-person personal training, and online personal training sessions under his belt. He holds a master's degree in Kinesiology, certified Personal Trainer from The American Council on Exercise, and certified Strength and Conditioning Specialist from the National Strength and Conditioning Association. He has also worked as a Graduate Assistant Strength and Conditioning Coach for the teams at the University of North Georgia. He worked with basketball, tennis, cross country, track and field, baseball, soccer, golf, and softball athletes. Additionally, Jose has experience working with clients who have physical and medical conditions. For instance, clients with back pain, clients who have shoulder, knee, hip issues and/or replacements, and clients who have multiple sclerosis and Parkinson's disease. Whether his clients are athletes or someone with a medical and/or physical limitation, his goal is to help people enhance physical performance and health with careful programming and injury prevention strategies.
Jose was born in Habersham and grew up in Tiger, Ga. The seeds of Jose's journey into fitness as a career were planted early in life. Jose was an overweight child from kindergarten to middle school until he decided he wanted to change. This lifestyle commitment not only allowed him to move and feel better but also allowed his self-confidence to increase. Seeing the positives from these changes led him to decide to help others see the same benefits.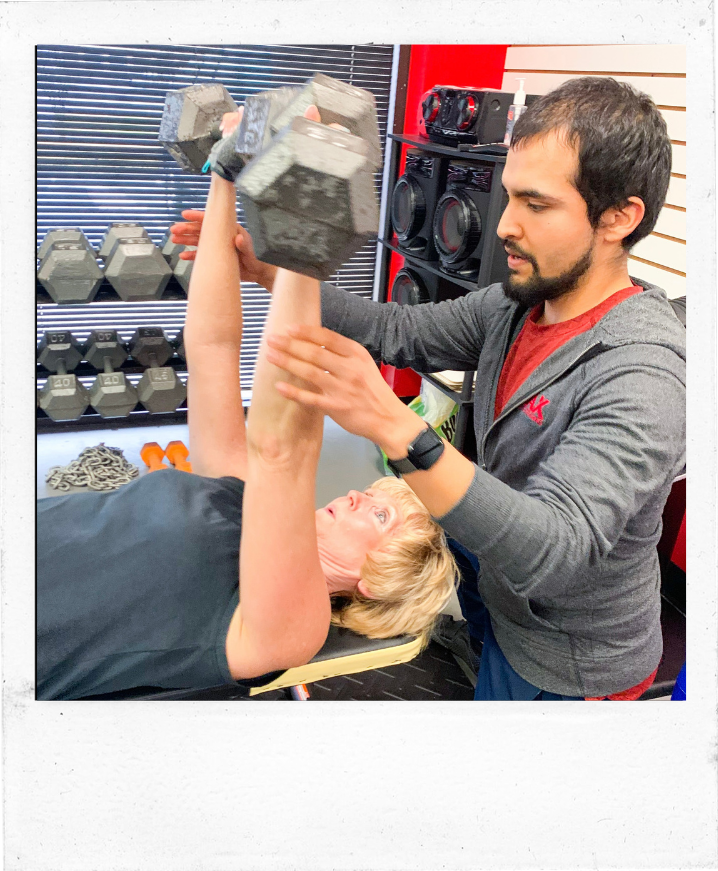 Looking for a personal trainer in Gainesville or northeast Georgia? Jose at Max Results Training is a certified personal trainer with proven track records. He has helped people all over north Georgia successfully build strength, lose weight and keep it off.
Get the support you need.  It really doesn't matter how many times you've tried and failed. You owe it to yourself to get the support you need. When you work with Jose, you'll find a friend to help you say "no" to foods your body doesn't need and "yes" to the exercise that helps give you energy and strength to enjoy life.
Give us a call to learn more. We'd love to show you our fitness center and talk with you about how we can help you lose weight and grow stronger.
You benefit from our experience from thousands of client sessions, and a multitude of success stories from people just like you. We will help you see your goals in the fastest safest manner possible. Our unique system not only allows us to create excellent workout sessions, but provide an accurate assessment of your assigned programs on non-session days as well as monitor all nutritional elements as well. You will learn what you need to know to maintain the progress we will help you achieve from now on. Our program is not just workouts, but a lifestyle adaptation so that you can become self-sufficient and stay healthy from now on.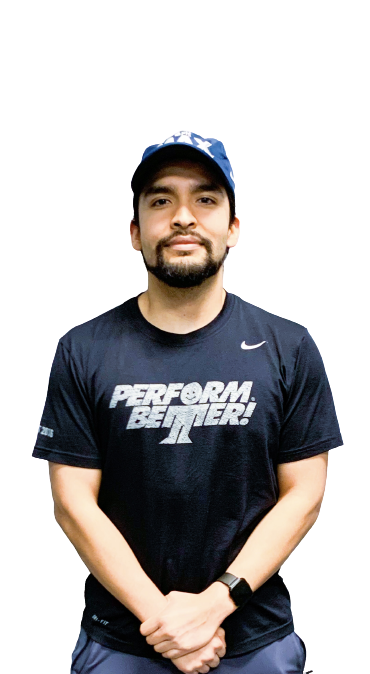 Jose's personal training is exactly that: personal. He begins with a thorough initial assessment of your fitness level. He will check your body fat percentage, strength and flexibility. Then he will develop a plan that is tailored to you. 
Our private, one on one Personal Training programs are created specifically for the individual client. That means we need to begin with an evaluation of your current physical condition, medical history, special considerations, and, most importantly, your emotional and mental readiness to begin our unique program. Just as no doctor would attempt to diagnose a patient they have never examined, it is impossible for a professional trainer to prescribe a path to fitness and healthiness without first thoroughly assessing the client.
Please contact us for pricing details
706-982-2738 or [email protected]
Our state of the art fitness center is conveniently located in the Lancaster Music Center, on Pearl Nix Parkway, directly across from Lakeshore Mall in Gainesville, GA.  The facility features cutting edge fitness equipment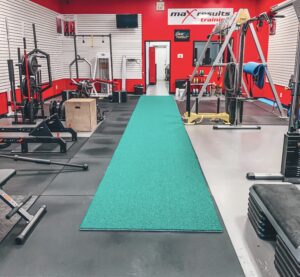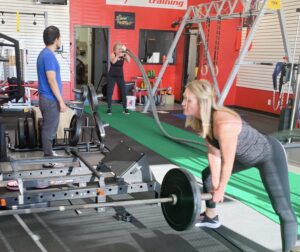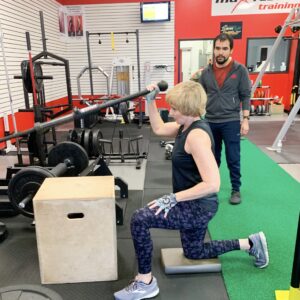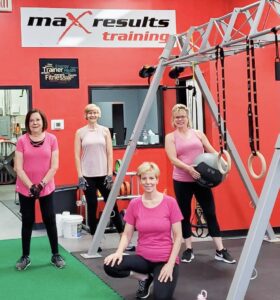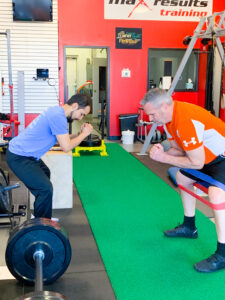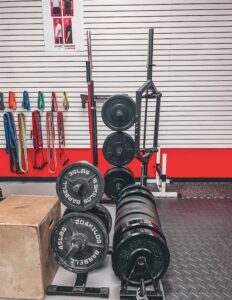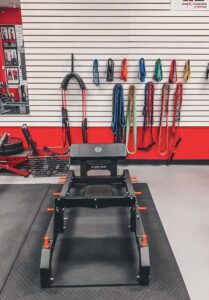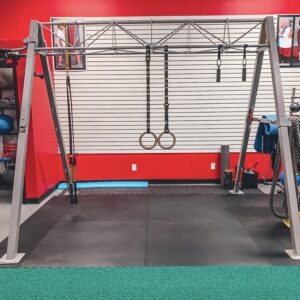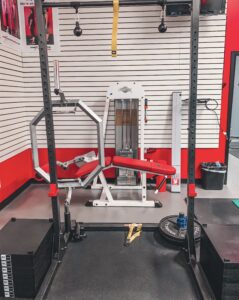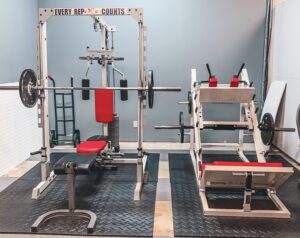 Max Results Training, led by expert trainer "Jose Barcenas", is one of the top notch personal training facilities in Northeast Georgia.  I have been blessed to take HIIT training with Jose over the past 5 years.  Since October 2020, I have been doing personal training with Jose,  He has an unparalleled combination of trust, quality, professionalism, and value in his training methods.  Jose works with the whole person—mentally, emotionally and physically.  Because of his efforts, I am stronger and more flexible.  I have better balance and most importantly, working out is "FUN".  With his diverse training methods, individualized exercise programs and challenging yet achievable goals, this has provided me the perfect scenario for success and sets foundations for a new healthier lifestyle.  I battle MS (Multiple Sclerosis) and sometimes fitness is not in the equation, however,  Jose knows just how to encourage and when to push, though never too much. He is passionate about fitness and it shows through the energy and enthusiasm he brings to every single session.   I recommend him without any reservation!
-Lisa-
LOVE MAX RESULTS TRAINING! Jose is always so upbeat, motivating, knowledgeable and encouraging. The community he has built at this studio is incredible, and it is such a joy working out here. After four kids, he has helped me regain core and pelvic floor strength, tone and lose weight. Definitely recommend and encourage everyone to try it out, you won't be disappointed
-Jessica-
After gaining way too weight as an OTR truck driver, I came to Jose to help me get back into shape. Over the past two months, Jose has helped me to recognize and overcome my limitations. Through unique exercises that focused on flexibility, balance, and core strength I have already lost 24lbs. Jose approaches each client individually, and customizes a program to suit his/her goals. He is very positive, encouraging, and knowledgeable. Jose has given me the foundation I need to continue with my own at-home regimen. I would recommend him to anyone that wants to see results.
-Patrick-
If you are looking for a trainer who is extremely knowledgeable and who is committed and invested in helping you reach your fitness goals, then I highly recommend Jose Barcenas. I've been working with Jose for 7 months now and from the beginning, he has exceeded my expectations in every way. In addition to being very friendly and professional, he is also an outstanding educator, communicator, encourager, and motivator. There have been periods of time, due to the pandemic, when we could not meet in person. During these times, Jose continued to show his commitment and support by customizing home workouts, doing zoom session workouts, and staying in close communication with me, all of which helped me stay focused and motivated during a very difficult time. Thanks to Jose, I've gotten to a level of fitness that I never would have gotten to on my own. Training with Jose has been life changing and one of the best things I have ever done for myself!
-Carolyn-
have been working with Jose for several months now. He designs training sessions that address my limitations while helping me accomplish my overall fitness goal of becoming stronger. Jose's knowledge of how the body works, attention to detail, and approach to working with his 'non athlete' clientele results in productive sessions for those of us who are willing to put in the work but need direction to keep making progress toward our fitness goals.
-Lorraine-
Why Max Results Training?
Results! Our system tailors each program specifically to the individual client, factoring in your current fitness level, physical and/or medical issues, as well as your goals, to ensure the fastest and safest possible results.